AUTOMATIC MINIATURE FIRE EXTINGUISHER (AMFE)
Small Compartment Fire Extinguisher by Global Market Leader

Built-In Safety
JOB's AMFE (Automatic Miniature Fire Extinguisher) reliably protects devices and equipment in industry, household and consumer electronics against the
dangers of fire. The AMFE detects and extinguishes a fire inside devices using CO2/3M Novec extinguishing agent, preventing the spread of a fire.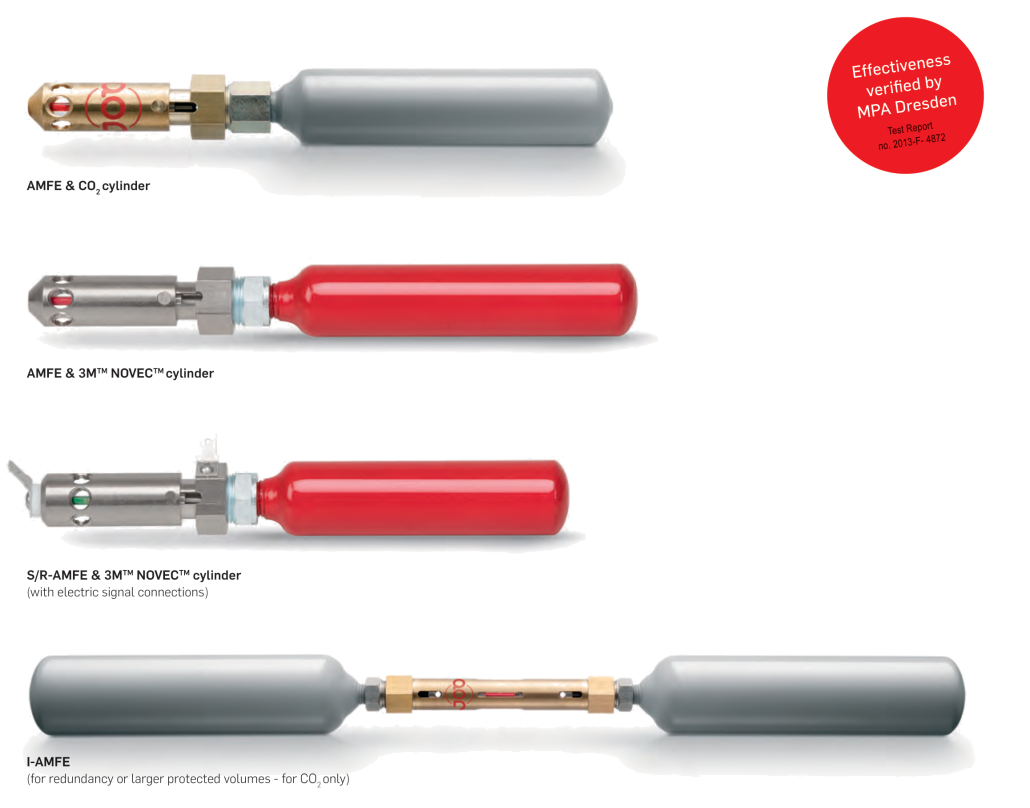 THE ADVANTAGES AT A GLANCE:
Easy to use
No water being used (gas)
Usable in various applications
(home, industry, automotive, etc.)
Maintenance-free
Scalable
Mechanical release; no electric
power supply required
Easy to install (retrofittable)
Robust and shock tolerant
Release mechanism: qualified in the
automotive and sprinkler industry
Variety of customer specifc
operating & releasing temperatures
available
3M™ NOVEC™ or CO2 as extinguishing agent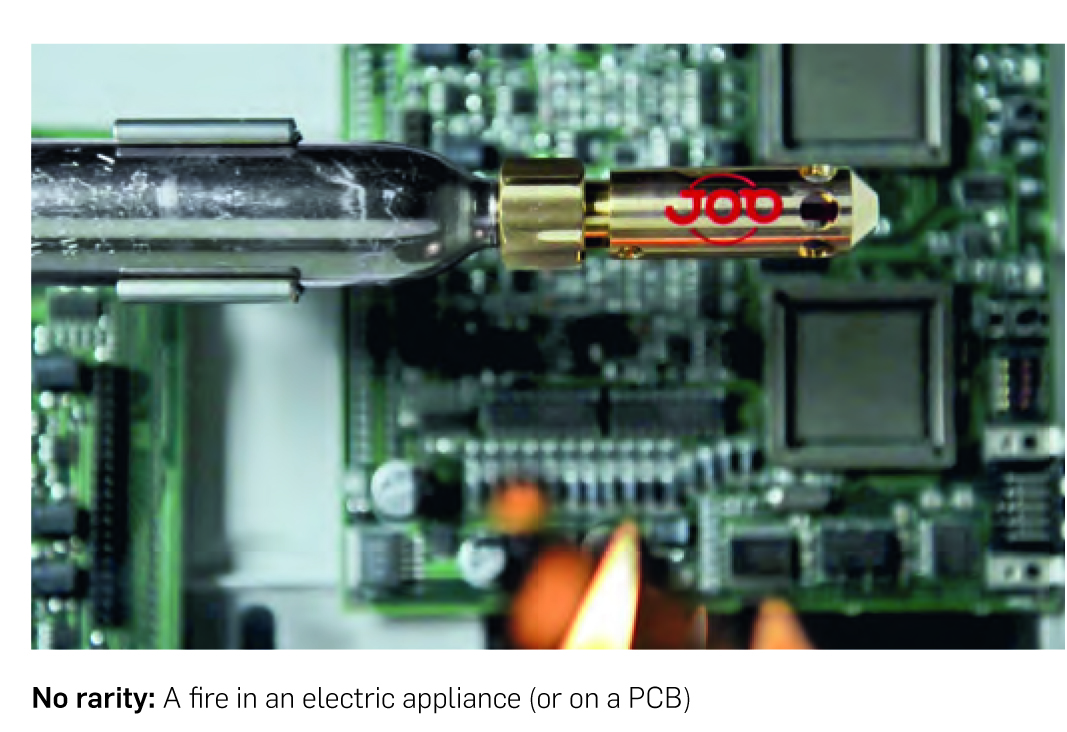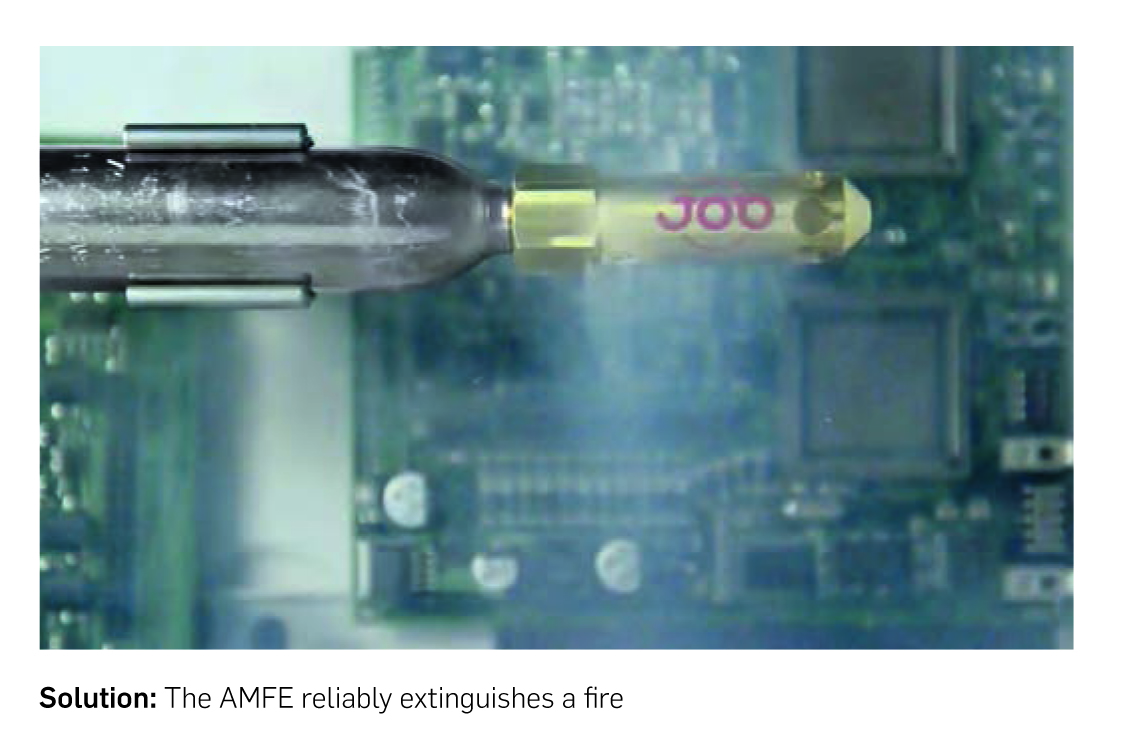 Due to rising heat in a fire scenario the pressure inside the glass bulb increases.  After the predetermined operating temperature of the heat sensitive glass bulb is reached, the glass bulb bursts into small fragments and triggers a mechanism that releases the gas from the cylinder. The extinguishing medium is released through the
Holes in the outlet body and extinguishes the fire when the fire is still in an early stage. The quick operation and the effective extinguishing of the fire prevents further expansion of the fire and and helps keeping damage small.